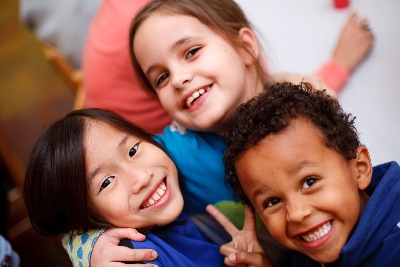 Welcome to WINNIE-THE-POOH CHILDREN'S CENTER & PRESCHOOL.


WINNIE-THE-POOH LEARNING CENTER & PRESCHOOL WILL CELEBRATE 43 YEARS OF EARLY CHILDHOOD EXCELLENCE IN THE FALL OF 2016, COME CELEBRATE WITH US!

We are located at 3962 Britton Blvd. Cincinnati, Ohio 45245, just off of Beechmont Ave. in Withamsville.


PART-TIME PRESCHOOL SERVICES: 513-528-4717 or winniethepooh@fuse.net

CHILD CARE SERVICES: 513-947-9900 or winniethepooh1@fuse.net





Winnie-the-Pooh Preschool is a Three-Star, Step Up To Quality program in the State of Ohio. Only the top early education programs in Ohio receive this prestigious award! We received this award because of our overall commitment to quality and our excellent early care and education programs. What does this mean for your child? More teachers per child, more qualified and educated teachers, a commitment to early learning and Ohio's Early Learning Standards, and an outstanding work environment. We are extremely pleased to have won this award. We can help your child reach for the stars!

Find us on facebook at: WinnieThePooh Preschool

http://www.facebook.com/pages/WinnieThePooh-Preschool-Eastgate/124857524228762

We are passionate about learning! It's not too late to register your child at our Withamsville location. We have limited openings available. Please call or stop by to register your child. Classes fill quickly! Winnie-the-Pooh Preschool, located in Cincinnati, Ohio has been providing quality preschool programs since 1973. For over 40 years we have been serving the east side communities with our special and unique programs! We hope you will find this information helpful as you select an education center for your child.


The schools purpose is to provide an atmosphere that encourages social, emotional, physical and intellectual growth of the child as a whole. Our professional staff members are equipped with the education, training, and experience to carryout our programs' goals. We are licensed by the Ohio Department of Job and Family Services.

It is the philosophy of our preschool, that early childhood should be a time of fun, warmth, security and discovery. Preschool children are creative and receptive; our program strives to nurture and encourage these qualities in our students.

Thank you for taking the time to visit our website. We encourage you to call, email, stop by, or make an appointment to visit our learning center. Our school is located in Withamsville on Britton Blvd. (Behind Walgreens and in front of the new Withamsville Elementary School)

Please take a look around our web site. If you have any question, or would like to register your child ... please contact us!

Our Cincinnati location:

Winnie-the-Pooh Preschool is now located within our Children's Center on Britton Blvd.- 3962 Britton Blvd Cincinnati, Ohio 45245.

Call us at: 513-528-4717 Email us at: winniethepooh@fuse.net

The preschool has part-time academic classes for children 2-6 years of age.


*Now offering full day classes for Pre-K students! This full day class will prepare your child for full day Kindergarten. Classes available Monday-Friday 9:00 am - 3:00 pm

SUMMER .... Our preschool program hosts an educational summer camp program for children 2-6. The camp is built upon a series of one week themes designed to inspire your child to explore, create, interact, and stay active during the summer months.

Summer program hours for the Preschool are Tuesday, Wednesday, & Thursday 9:00 - 12:00

Winnie-the-Pooh Child Care is located at 3962 Britton Blvd., Cincinnati, OH 45245. Call us at 513-947-9900 Email us at: winniethepooh1@fuse.net The Children's Center offers full time and part time child care for infant - school age children.

Child Care Hours: 6:30 am - 6:30 pm